September 2017 Newsletter
Fall is in the air, my favorite time of year. It's also a very busy time for me, because it's marching band season at my stepson's school, and book festival season here in the northeast.
I'll be appearing at one of my favorite book festivals later this month. But before I do, I've got two books coming out.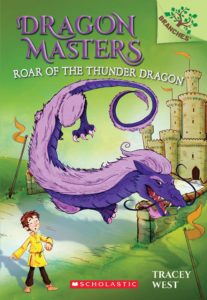 Dragon Masters 8: Roar of the Thunder Dragon
In book #8, Drake and the rest of the Dragon Masters are searching for Lalo the baby Lightning Dragon! Lalo was kidnapped by Eko — Griffith's first Dragon Master. Eko ran away with her Thunder Dragon, Neru, years ago. Now she's back and she wants to kidnap every dragon in the kingdom! Can Drake and the other Dragon Masters rescue Lalo and stop Eko before it's too late? Out on September 12.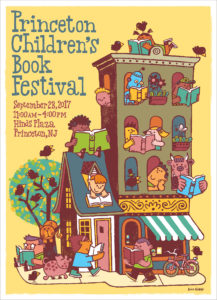 Princeton Children's Book Festival  
With lots of authors, great giveaways, and fun activities, this is book festival is a great way to spend a Saturday.  I'll be appearing along with dozens of talented authors and illustrators including Ame Dyckman, Josh Funk, Wendy Maas, Greg Pizzoli, Joyce Wan, and more. Check out their website for the full list of attendees—and come see me in Princeton if you can! 
For more information click here.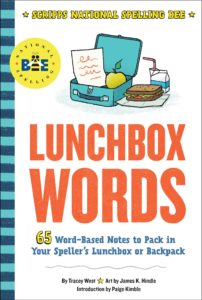 Lunchbox Words: 65-Word-Based Notes to Pack in Your Speller's Lunchbox or Backpack
I had fun working on this book with experts from the Scripps National Spelling Bee. Each of the notes in this book features a Bee-selected early spelling word used in context and accompanied by its definition and pronunciation, a quick and easy spelling lesson, and an illustrated joke or quote. These mini-lessons are bite-sized and easily sharable―perfect for tucking in a book bag, lunchbox, or coat pocket whenever your speller is on the go. Out on September 19.

A Contest for Dragon Lovers
Mrs. P.com www.mrsp.com is a free, online storybook entertainment site that celebrates reading and books. Each year, they invite classrooms to write a story about a topic, and this year, the topic is DRAGONS! If you are a teacher who uses Dragon Masters in the classroom, this contest is perfect for you.
http://contest.mrsp.com/